This week, Myvinylreview presents a bonus feature in addition to the weekly Top Five. To coincide with with John Lennon's 70th birthday, Capitol/EMI, in conjunction with Yoko Ono, has released Double Fantasy Stripped Down, a brand new re-mix of the Double Fantasy sessions. The re-mix was prepared by the original mixing engineer Jack Douglas, with the cooperation of Yoko Ono. Also included with Stripped Down, is a remastered version of the original album mix. Both have been mastered by the original mastering engineer, George Marino.
Although Double Fantasy Stripped Down is not available on vinyl, I've chosen to present it as a bonus with this week's Top Five, as it will appeal to so many fans of Lennon and the Beatles that frequent Myvinylreview. Stripped Down is a fresh look at the Double Fantasy sessions, and presents the material without the extensive use of reverb, vocal doubling and instrumental accompaniment that dominated the sound of the original mixes. The result is a modern, in-your-face sound that presents Lennon's voice in a much purer form, and without the now-dated Eighties drum sound and instrumentation that, in large part, defined the original record.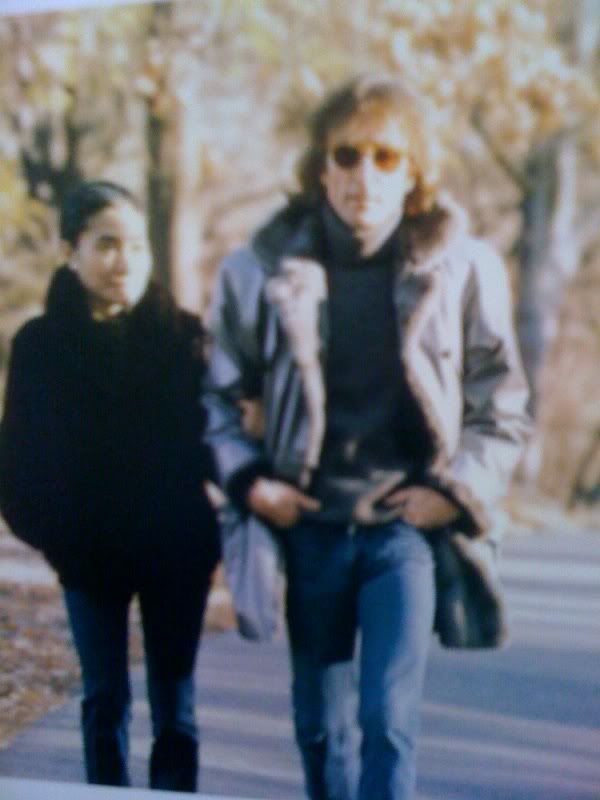 Yoko Oko, John Lennon (photo by Bob Gruen)
While these re-mixes will never replace the orignal album, they shed new light on the recordings and allow you to hear the material in a new, fresh way. Lennon fans should also really delight in hearing his intros and other vocal embellishments that have been included with these mixes, and the sound on the re-mixes, while certainly modern--is actually quite good. As for the included remaster of the original mix, it isn't anything special and I'd suggest sticking with the original vinyl or the MFSL cd.
Recommended
Myvinylreview's Top Five -- October 18, 2010
: