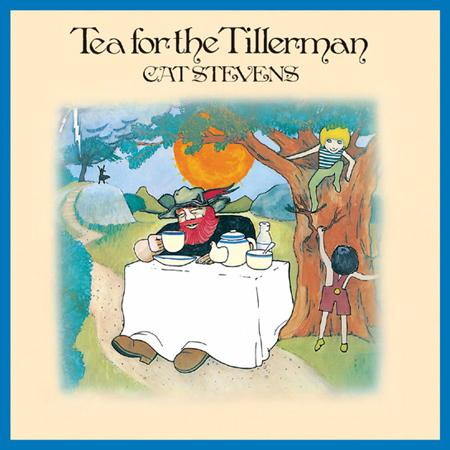 The Music
I can think of several reasons why analog maven Chad Kassem chose the audiophile warhorse from Cat Stevens,
Tea for The Tillerman, as the
inaugural release utilizing his new vinyl pressing facility, Quality Record Pressings (QRP). It is obviously an excellent recording. 
But, what struck me the most after revisiting this classic, was how well this 1971 album has aged. Compared to other efforts of the time, Tea For the Tillerman remains timeless, and carries none of the overly-dramatic, heavy-handed orchestration found on other classic efforts of the day, such as Neil Young's Harvest.
The Pressing and Packaging
One of the differences between the original U.S. and U.K. releases of this record, was that only the U.K. pressing featured a gatefold cover.  Kassem has taken some heat in the past for what some felt were cheaply produced covers, but there can be no such claims made here.  Like the glossy gatefold covers used in their deluxe Impulse 45 RPM series, the cover reproduction here is absolutely top-notch. The gatefold cover is perfectly replicated, with a glossy laminated cover and a textured inner gatefold just as found on the original U.K pink rim release. 
The record is housed in a Mofi-style rice paper inner sleeve, which carries the QRP logo. The vinyl itself arrived perfectly clean and flat, and played with nary a pop or tic throughout. The label is colored pink to recall the original "pink Island or pink rim" design, but carries the QRP logo. And while I'd prefer that they use a full repro of the original label, I can understand the desire that their pressings be distinguishable from originals.