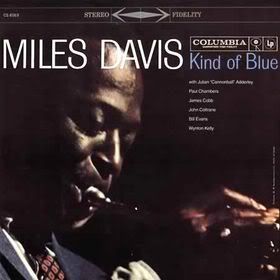 Last year, Classic Records introduced their latest 200 gram proprietary vinyl formula: Clarity Vinyl. Following this initial rollout, however, they have been relatively slow in releasing titles pressed on this new formula.
After a handful of Blue Note jazz titles and more recently, the Big Star reissues, Classic has just announced some additional titles to be released on the Clarity formulation, including 45 RPM 4 LP single-sided sets of Norah Jones'
Come Away With Me
, Dave Brubeck's
Time Out
, and most interestingly, Miles Davis'
Sketches of Spain.
While
Sketches of Spain
is itself a great record, its re-release in the 45 RPM format suggests what Classic might have in store: the re-release of the venerable
Kind of Blue
on 45 RPM Clarity Vinyl. What's the big deal, you ask?