In commemoration of the album's thirty-year anniversary, the Original Recordings Group (ORG) has released a deluxe vinyl edition of Tom Petty and The Heartbreakers' landmark 1979 record, Damn The Torpedoes. This two-record set includes the original album on disc one, as well as a second disc of nine tracks, consisting of bonus album cuts, alternate takes, b-sides and live versions--seven of which are previously unreleased.
Packaging and Pressing
The *black 180 gram vinyl was pressed at the Pallas facility in Germany, and the gatefold cover was constructed of medium-heavy cardstock. In a move that hopefully will become standard for audiophile releases, ORG includes a free digital download of your choice of 24/96, Apple lossless, FLAC. or 320k mp3 files. A twelve-page booklet containing photos, liner notes, and lyrics rounds out a very nice package.
*A limited edition red vinyl pressing was also available and has sold out.
(12-page booklet cover)
The Mastering
Chris Bellman, of Bernie Grundman Mastering, was responsible for mastering this reissue--and he transferred the original analog master tapes directly to vinyl for the entirety of disc one, as well as the two bonus album cuts--Nowhere and Surrender, found on disc two. The remainder of the bonus material was mastered by Bellman from 24/96 digital sources, mixed by engineer, Ryan Ulyate. Bellman used the same mastering chain he used for this year's excellent sounding Mojo vinyl.
The Sound
Upon listening to this reissue, you'll immediately hear a wider dynamic range, as well as deeper bass and greater treble extension. And while the record sounds very good, it doesn't quite have the magic of the original vinyl mastered at Sterling by Greg Calbi--as the increased lows and highs result in a crowding out of some of the midrange frequencies. Both the SS1 and SS3 stamped copies I played, present Campbell's guitar with more grit and a greater bite, and Petty's voice with more authority and fullness than this ORG reissue.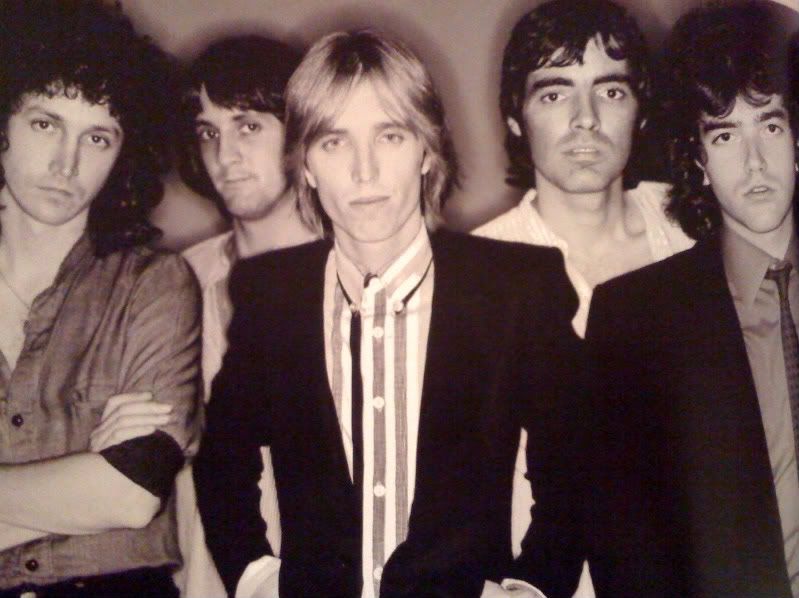 (Tom Petty and The Heartbreakers, 1979)
The bonus material--both the first two tracks originally mixed to analog tape for the record, as well as the remainder of the bonus material--recently mixed by Ryan Ulyate to 24/96 digital, seems to fare better than the original album. While these cuts also contain Bellman's same basic sonic signature, the listener isn't faced with the inevitable comparison to a sound that's been imprinted his mind for thirty years--and instead, can just sit back and enjoy the music.
Conclusion
This deluxe edition vinyl release from ORG presents this classic album with excellent pressing quality, nice packaging, and very good sound--that doesn't quite equal the original pressings of the album. If you're looking for deluxe packaging with a full-sized booklet--along with what will likely be the best-sounding versions of the bonus tracks, look no further.
On the other hand, if all you're looking for is the best-sounding version of the original album, pick up any $5 Sterling-mastered copy--and either save your money for any one of many upcoming holiday season releases, or to explore a bit further, pick up the excellent Classic Albums Damn The Torpedoes Blu-Ray disc.