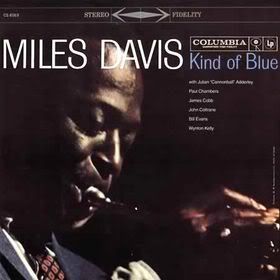 Last year, Classic Records introduced their latest 200 gram proprietary vinyl formula: Clarity Vinyl. Following this initial rollout, however, they have been relatively slow in releasing titles pressed on this new formula.
After a handful of Blue Note jazz titles and more recently, the Big Star reissues, Classic has just announced some additional titles to be released on the Clarity formulation, including 45 RPM 4 LP single-sided sets of Norah Jones'
Come Away With Me
, Dave Brubeck's
Time Out
, and most interestingly, Miles Davis'
Sketches of Spain.
While
Sketches of Spain
is itself a great record, its re-release in the 45 RPM format suggests what Classic might have in store: the re-release of the venerable
Kind of Blue
on 45 RPM Clarity Vinyl. What's the big deal, you ask?
Apart from a minority who prefer the mono mix, the 45 RPM 4 LP single-sided pressing of
Kind of Blue
is almost universally heralded as the ultimate way to hear this album. Having listened to virtually every domestic incarnation of this classic album, I can attest to its superiority as well.
Possessing outstanding dynamics and soundstaging, accurate tonality, and incredible low level detail, the 45 RPM
Kind of Blue
simply outperforms all others. Long out of print, sealed copies regularly sell in the hundreds--if you can even find one.
Michael Hobson and his team at Classic Records are watching this site. Whether you missed out on the first 45 RPM pressing, you want a backup copy for your collection, or you are new to vinyl and want to be as close as you can possibly be to the musicians on those fabled 1959 sessions, be sure to vote in the poll located on the left border.