With the vinyl renaissance in full swing in 2008, there were quite a few vinyl releases--both reissues as well as new releases. In the next few segments, I will concentrate on the best new rock and pop vinyl releases of 2008 as well as a few reissues that you should be sure to pick up before they go out of print. Many of these releases are analog recordings, all are great musically, and all sound fantastic. Don't miss them--because as many of us have learned, buy them now or be sorry later!
Mudcrutch--S/T, 180 gr. 2 LP set w/ uncompressed audiophile cd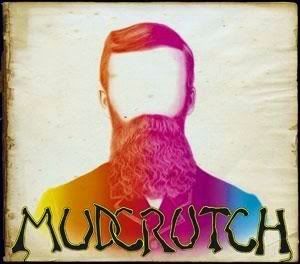 This release has to be one of the finest rock releases of 2008. Tom Petty reunites with his first band Mudcrutch, and the result is a loose, expansive set that borrows as much from
The Byrds
as it does seventies country rock and it doesn't disappoint in sonics or in material. The nine-minute epic "Crystal River," is a clear high point of the record. Petty and his crew get to really stretch out and this dynamic 180 gram pressing mastered by Chris Bellman at Grundman Mastering really captures every layer of Petty's voice, nuance of Campbell's guitar and decay of every cymbal crash. Included with the vinyl is an uncompressed compact disc taken from the same master as the LP. While not quite as sonically rich as the vinyl, the cd is a breath of fresh air in a world of compressed and maximized music. Highly recommended.

Mudcrutch Live! 180 gr. EP w/ uncompressed audiophile cd
Mudcrutch's live EP, taken from two live appearances in 2008 deserves at least an honorable mention. Two of the finest songs from the studio record, the epic
Crystal River
and the rocker
Bootleg Flyer
are featured. The band stretches out for fifteen minutes on
Crystal River
, and never wears out its welcome. While the soundstage is not as well defined as that on the studio record, the sonics are surprisingly good for a live record with great dynamics and well delineated voices and instruments. As with the studio release, there is an uncompressed cd included with the vinyl, which again is an example of what digital could sound like if done without excessive compression and maximization.