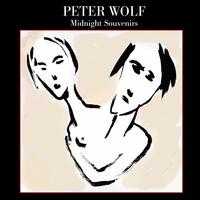 Peter Wolf is back, with
Midnight Souvenirs
, his first album since his fantastic, yet criminally underappreciated 2002 effort,
Sleepless
. Eight years is a long time between albums, and new fans and old should be happy to know that this record was worth waiting for. Recalling a time when artists dared to defy categorization within a single genre, Wolf calls upon rock, country, blues, and R&B influences in the wide range of songs performed on the record.
The Album
Wolf builds upon the strength of
Sleepless
, with no less than three duets on this latest effort. On
Tragedy
, Wolf recalls
Nothing But the Wheel
, his duet with Mick Jagger--and arguably the finest moment on
Sleepless
. This time, Shelby Lynne acts as Wolf's perfect foil--and as they trade verses, you never once consider that Wolf is nearly 25 years her senior.
A sprawling list of influences are heard throughout
Midnight Souvenirs
, from the Van Morrison-inspired horns on
Don't Try to Change Her
, to the Dylanesque country tinge of
Thick as Thieve
s, to the
Some Girls
-era bassline of
Watch her Move
, to the Philly Soul of
Overnight Lows
--which comes across more naturally and with more authority than the Nineties guilty-pleasure,
It Aint Over Til It's Ove
r, from Lenny Kravitz.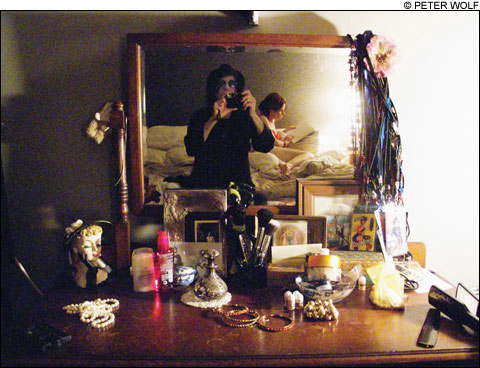 (Peter Wolf, 2010)
The Packaging
This Universal/Verve release was pressed on two discs of fairly heavy regular weight vinyl and came housed in poly-lined paper inner sleeves--a nice touch to avoid vinyl scuffing. The gatefold cover, made of regular weight cardstock, contains song credits and photos, but no lyrics. The vinyl arrived flat and clean, and all four sides played quietly.
Before reviewing this vinyl edition, I spent several weeks with the digital download, which was mastered by Robert Ludwig, and sounded fine, if nothing special--but I felt it could be improved upon. So, when the vinyl arrived, I was very pleasantly surprised to see a separate vinyl mastering credit given to Chris Bellman of Bernie Grundman Mastering.
The Sound
Chris Bellman has done some excellent work over the last several years, including remastering the
first four Neil Young albums for vinyl
. And this vinyl version of
Midnight Souvenirs
, while missing that last degree of complexity and presence found on the finest analog recordings, still delivers nice deep bass, and brings forth Wolf and his guests' vocals with clarity and focus. And although the acoustic based numbers have more presence than the electric, there is never any difficulty hearing the difference between the metal of the dobro and the scooped-mids of the Stratocaster.
Longtime fans of Peter Wolf are sure to be thrilled with this record--and just about anyone who appreciates good blues or country based rock from the Sixties and Seventies, is sure to enjoy it as well. Wolf draws from a multitude of influences and gives us what has become something of a rarity these days--the record
he
wants to make. Let's hope that this well-pressed and very good sounding vinyl release is one of many to come from Universal Music.
Recommended