The Music
Following the sucess of last year's Beatles Mono Box Set
, Sony/Legacy has released a box set of Bob Dylan's first eight albums using their original mono mixes. Like the Beatles, Dylan's Sixties output--and particularly his all-acoustic efforts, are best heard in mono--as the stereo mixes can be unnatural, wonky affair, with vocals on one side, guitar on the other. The original mono mixes, approved by Dylan himself, are much more focused and are simply the best way to hear the music.
As you enter his electric era, opinions differ whether the mono or stereo versions are better--but as a listener, you'll be rewarded by the differences in the mixes, especially if you've never heard the mono versions that have now been out of print for thirty years.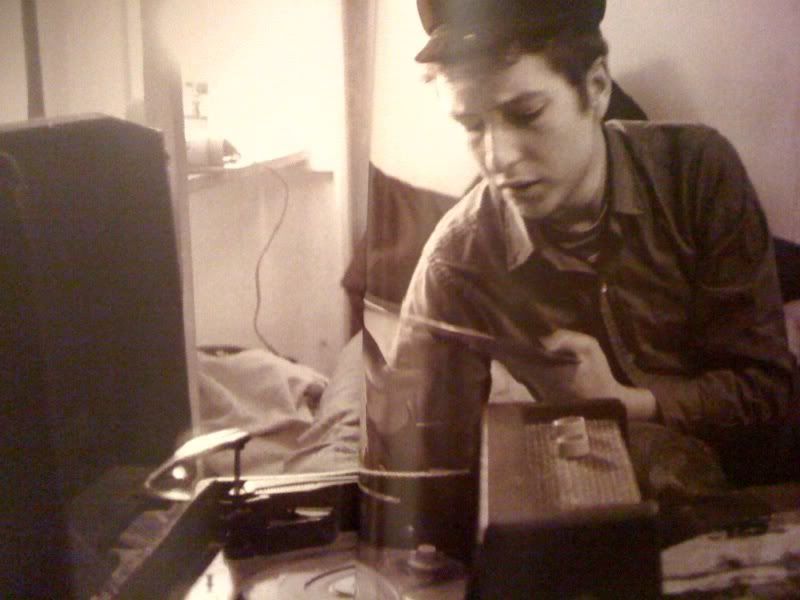 The Packaging
Sony/Legacy has done a wonderful job with the packaging of this set. A sturdy box houses the eight albums (one is a double set), which were each pressed on 180 gram vinyl at R.T.I, as evidenced by the use of their preferred rose-colored poly inner sleeves. The records arrived clean, and played quietly, with little or no noise to speak of. The covers are made of medium-heavy cardstock, and the early albums feature the period correct glued-on backs. Each record carries its correct original label--the debut being a six-eye, and the remaining seven being two-eye Columbias. The use of a textured front cover for The Times They Are A-Changin, further evidences the attention to detail that went into this set, as does the assorted replica inserts you'll find inside the covers and the absence of barcodes that typically mar the back cover of modern reissues.
(Original Mono Recordings, cd set shown)






The only thing missing that some might wish were included, is the photo of Claudia Cardinale in the Blonde on Blonde inner gatefold. Due to a licensing issue, her photo was removed from all printings of the album following its initial run, and it has thereafter become a bit of a collector's item. The package is rounded out by a very nice forty-five page, album-sized booklet of photos, credits and liner notes. Finally, in a move that makes this package even more attractive, Sony includes a coupon for a 320 Kbps digital download of the entire set, including the mono mix of the single, Positively Fourth Street, which is not found on any of the included LPs.
(Original Blonde on Blonde inner gatefold, featuring Claudia Cardinale)
The Sound
In mastering this set, veteran engineer George Marino, of Sterling Sound, used the original analog mono masters and ran them through his all-analog mastering chain. In preparation for this review, I've listened to various versions of the albums contained in this box--some original two-eye Columbia monos, some Sundazed mono reissues, as well as my favorite stereo pressings from the U.S., Canada, and the U.K. And while I listened to all of the albums in this new Sony vinyl set, the majority of my comparisons centered around Bringing It All Back Home, Highway 61 Revisited, and Blonde On Blonde.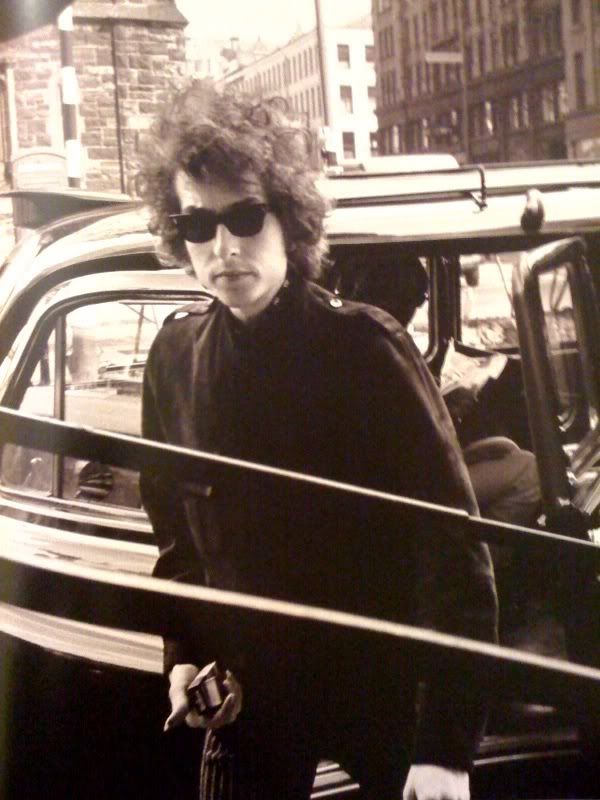 As most folks already know, Sundazed has previously released these mono LPs separately--and some are still on store shelves or available through online outlets. For those albums where I compared the Sundazed versions, the new Sony versions were universally better. And while the improvements weren't huge, the Sonys sounded more open, and seemed to erase a trace of grain and midrange harshness, sometimes present on the Sundazed pressings. I don't think the difference is due to source tapes, as it has been well documented that both the Sundazed and Sonys used the same mono masters. Nonetheless, the difference is there--perhaps due to eq choices, perhaps due to differences in mastering chains.
While there may be a handful of albums in this set where one person or the other prefers the sound of an original pressing (I prefer the slightly fuller lower-mids of the original two-eye mono Blonde On Blonde, for example), the sound on this box set is so universally excellent--and clean, quiet mono originals are difficult enough to obtain, that such a comparsion isn't particularly relevant here.
Conclusion
If you have a full set of near mint mono originals--and they all play quietly--congratulations! Most of us, however, don't have that luxury--and this superb set from Sony/Legacy is the next best thing. Some may even prefer it, given its whisper quiet surfaces. In fact, having listened quite a bit to the cd version of this box set mastered by Mark Wilder, I can also strongly recommend it as an outstanding value, with its very nice mini-LP packaging, and 95% of the excellent sound found on the vinyl set. And while the vinyl set delivers slightly better sound on my rig, I'm fairly sure that most of the differences are system dependent. So, if your cd rig equals or betters your vinyl setup--and you don't crave the larger format's packaging, you might consider saving yourself some money and picking up the excellent sounding cd set.
Highly Recommended