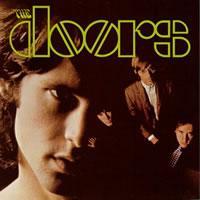 Analogue Productions has finally released the first two titles of their long-anticipated 45 RPM vinyl remasterings of the Doors core catalog. And the wait appears to have been worth it, with one title sounding excellent, the other likely definitive.
The Music
I can still remember the very day I bought my first album from the Doors--New Year's Eve, December 31, 1980. In the midst of Doors fever, fueled in large part by the Jim Morrison biography No One Here Gets Out Alive, Elektra issued Greatest Hits, which provided me and thousands of other junior high and high school kids with their first real taste of the band. In the thirty or so years since, their catalog has been re-packaged and re-worked again and again, including the recent Rhino 180 gram vinyl boxset of the core albums. So, when Chad Kassem opened Quality Record Pressings and thereafter announced that his label, Analogue Productions would be reissuing the Doors catalog on 45 RPM 200 gram vinyl, audiophiles were understandably skeptical about the prospect of buying the catalog "yet again."
The Packaging
Both The Doors and Strange Days are packaged in beautiful, glossy gatefold covers made of heavy cardstock, which feature photos of the band along with song credits and lyrics in the gatefold. Once criticized for skimping on covers in his Analogue Productions 45 RPM jazz releases, Kassem has once again (as with the Impulse 45 RPM series) met the highest of expectations with these covers. The 200 gram platters, housed in QRP rice paper sleeves are equally impressive, arriving clean, flat and playing silently with nary a pop or tic throughout.
(The Doors, 1967)
The Sound
Legendary veteran mastering engineer Doug Sax, who originally mastered such classics as Who's Next and The Wall, and who recently re-entered the vinyl mastering fray after a ten year layoff, was at the helm for the entire Doors 45 RPM project. And from what I've heard on these first two releases, I can't imagine a better engineer for the job. Armed with the original master tapes for all but the self-titled debut, Sax employed his all-tube mastering and cutting system at his Ojai, California studio, The Mastering lab.
As with every reissue I review, I went to pull out my copies of the first two Doors records several weeks before their release. And having listened exclusively to my original mono pressing of The Doors for many years, I was surprised to learn how good my original stereo West Coast *Monarch pressing sounded.
While both of these records have been reissued many times on vinyl over the years, I chose to limit my comparison to the original Monarch pressings, which are highly regarded and made while the master tapes were fresh.
With Strange Days, all I found on my shelf was a later stereo red label issue. Fortunately, vinyl collector and noted Neil Young expert Clay Ellwood very generously lent me his early Monarch pressing for this review.
(The Doors Strange Days --gatefold photo)
The original stereo Monarch pressing of The Doors carries a spacious, warm sound, and Morrison's vocals have a presence and transparency that leaves the listener with no doubt that the record was mastered from the original tapes. The sparser arrangements, such as Soul Kitchen and Crystal Ship sound particularly good, while the more complex Light My Fire can border on harsh at times. The Analogue Productions reissue sounds very good and has all of the typical hallmarks of a 45 RPM mastering, with quicker transients, a bit less harshness to some of the more complex compositions, and additional dynamic range along with dead silent surfaces--which really benefits the last song, The End.
While this 45 RPM mastering from Analogue Productions possesses a warm tonal balance, with a full midrange allowing a natural presentation of Morrison's vocals, it does lose out a bit in the area of overall transparency when played back to back with the Monarch--with the Monarch sounding as if a very thin veil was lifted off of Morrison's vocals. If you already own an original Monarch, this 45 RPM reissue is not an absolute must--unless your playback of The End is less than satisfactory, as this dead quiet, ultra-dynamic pressing showcases the epic, bringing out low level detail that simply can't be heard on the already fantastic-sounding Monarch original.
*Monarch was a vinyl pressing plant located in Los Angeles, California.
Recommended
Click image to buy
from Acoustic Sounds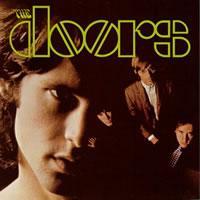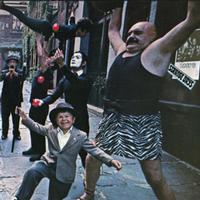 Listening to the stereo Monarch pressing of Strange Days, I immediately noticed an overall warmer tonal balance than is heard on the self-titled debut. Playing smoothly throughout, with none of the harshness that occasionally crops up on The Doors, the Monarch Strange Days is a cohesive listen, with a rich tubey sound, if a bit lacking in dynamics.
Immediately upon dropping the needle on the Analogue Productions 45 RPM reissue of Strange Days, you know that you're about to experience something special. As with The Doors, all of the markings of a good 45 RPM mastering are present--wider dynamic range, quicker transients and the absence of any harshness. But Sax goes even further with his mastering of Strange Days, bringing forth a superbly transparent sound and tonal balance.
This 45 RPM pressing gives up none of the emotion or midrange complexity of the original and forces none of the overly tight bass sometimes heard on audiophile reissues in the process. Morrison's vocals are embued with rich midrange character, Robby Krieger's chiming guitar has a truly organic sounding upper-midrange bite, and Ray Manzarek's chiming keyboards all come together --with no part of the tonal balance ever lacking. Love Me Two Times is nothing short of intoxicating, with the most realistic sounding Telecaster I have ever heard recorded to wax.
This is as good as an audiophile reissue can get and I give it my highest recommendation.
Very Highly Recommended
Click image to buy
from Acoustic Sounds