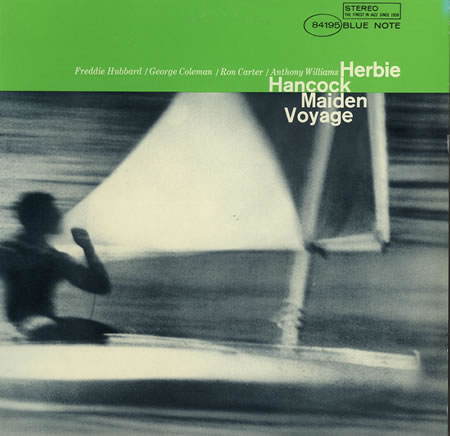 The Music
The latest release in the Analogue Productions 45 RPM Blue Note vinyl series, is the 1965 masterpiece from Herbie Hancock, Maiden Voyage. Rooted in both hard bop and Miles Davis-inspired modal jazz,
this mood-setting jazz concept album goes from haunting, to serene, to ethereal
as Hancock is joined by Freddie Hubbard on trumpet, George Coleman on tenor sax, Ron Carter on bass, and Anthony Williams on drums. And while it isn't quite as forward-thinking as other albums of the time, from the likes of Coltrane or Eric Dolphy, its accessability has earned it top placing on "best of jazz" lists year after year.
The Pressing and Packaging
This 45 RPM set pressed on two slabs of 180 gram vinyl arrived flat, and despite a few marks, it played quietly throughout. The unipack cover is made of regular weight cardstock--and while a heavier gatefold design would be nice, the glossy finish is an upgrade over the flat, matte finish used in the AP Fantasy 45 RPM Jazz Series.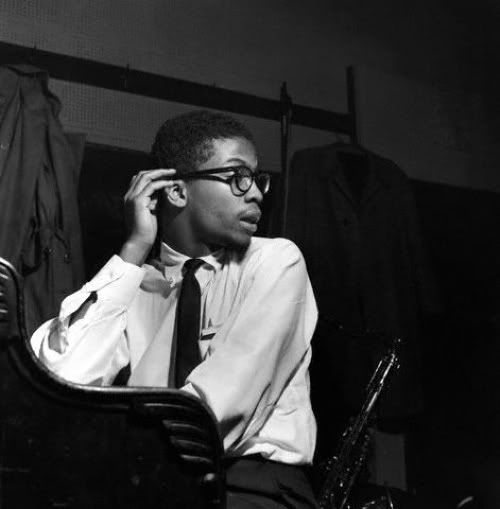 (Herbie Hancock)
The Sound
For comparison, I pulled out my Rudy Van Gelder mastered vinyl pressing, as well as the original cd, mastered by Ron McMaster. Like A Love Supreme, the difference between this remastering by the team of Steve Hoffman and Kevin Gray, and the Van Gelder mastered vinyl is not subtle. With the 45, you immediately notice an increase in dynamics and a more natural high end, compared to the boosted highs and compression favored by Van Gelder in his masterings.
The primary result with the 45 RPM pressing, is a weightier sound to Hanock's piano, and the retrieval of additional low-level detail missing from other versions of the album. The spit on the reed of Coleman's tenor, and even the sound of Hubbard's individual breaths, make this reissue special as it brings the players right into your room.
And the absence of Van Gelder's treble boost allows Coleman's tenor to come across as richer sounding, and less homogeneous in tone. But the most striking thing about this 45 RPM pressing is how Anthony Willliams' drum work is showcased with increased realism. Kick, tom, and snare each occupy a unique timbre, and the decay of his cymbals linger in the air before you. His contribution to this recording session is more apparent on this remastering than ever before.
Conclusion
The original Van Gelder vinyl mastering of this record is not bad at all. In fact it is quite good--and most anyone would be very happy if it was the only version of this great album in their collection. That is, until they hear this fantastic45 RPM version from Analogue Productions, which is simply a must-have for anyone who loves the record.
Highly Recommended